Innovation and breakthrough & collaboration and sharing.
Innovation promotes common development, unity break through all difficulties. Biometric scanner supplier shares that with the rapid development of science and technology has made the society change with each passing day, and the intensified competition of science and technology drives enterprises to increase investment continuously. If enterprises master the core technology, they can occupy a place in the market, and innovation becomes the guarantee for the sustainable development of enterprises.
In order to strengthen the communication and learning of each business unit within the group in technology, product and other fields, deepen the understanding of different businesses, and further explore more possibilities of business cooperation. On April 12, 2019, under the organization of the human resource center of the group, the Nexgo group technology exchange summit was successfully held in Courtyard Shenzhen Bay. A total of 232 people from the stock, Xinguodu payment, JL pay, Creditlink, and Duzhijia participated in the technical exchange summit and shared the knowledge feast.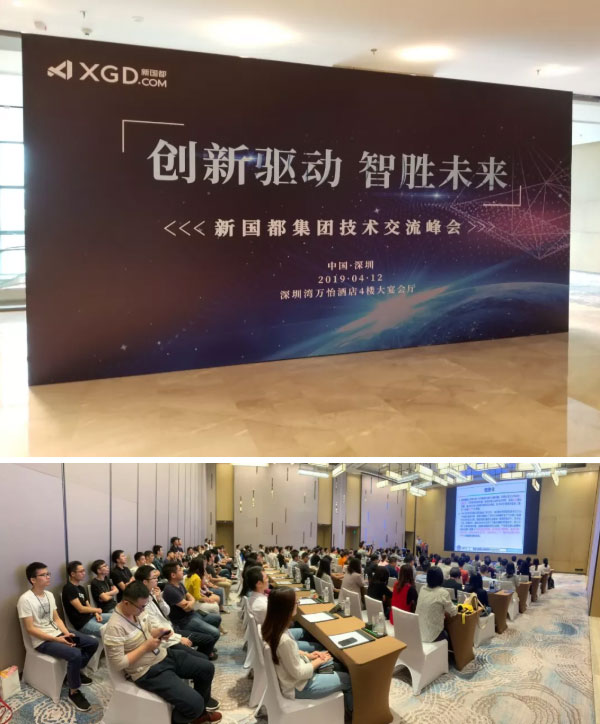 Message from President Mr. Liu: Innovation creates value
Group President Mr. Liu Xiang delivered a speech, innovation and value creation.
Liu said: "Marxist economics tells us that labor creates value, but at the moment, labor does not create value, innovation creates value. I use a seed, input 10 points of labor, only per mu yield 100 kg; However, I introduced another seed from South Africa, which can yield 1000 kg per mu and spend 10 point of labor. With the same labor and resources, the yield is 10 times different. Good seeds are innovation, and we need technology to drive to get the seed. Technology is very important, everyone here is very important to the company. The company has no mines, no oil fields, no government background, no family background, but driven by innovation. Industry specializing in surgery grasp the key points of innovation. professionals in charge of different aspects, you can learn from everyone, we can learn from the outside, also can learn from our own internal.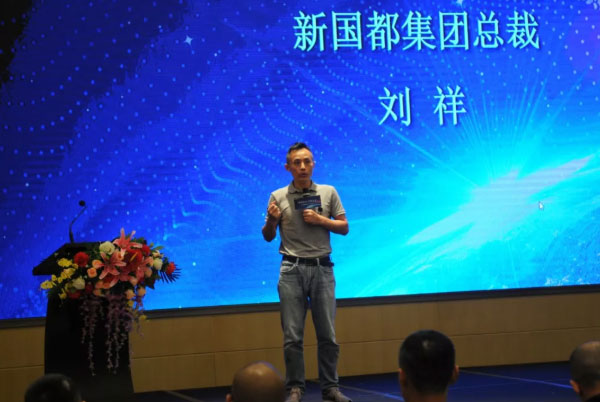 Topic 1: Development and reflection of intelligent and information technology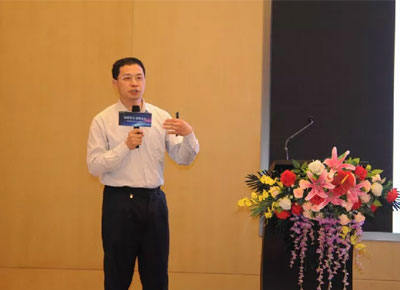 Special guest - Zhao Qianchuan
Sharing golden sentence: the software system is always a black box
Informatization: it is a historical process of making full use of information technology, developing and utilizing information resources, promoting information exchange and knowledge sharing, improving the quality of economic growth and promoting the transformation of economic and social development.
Intelligent: a trend of popularized and permeates artificial intelligence to various fields of human life, make originally only performs a simple work machines and facilities, has the ability to communicate with the system, through the analysis of the data to make rational decisions, in order to achieve the maximization of the benefit, thus brings to the society, family convenient , provide more perfect service for people.
Topic 2: fingerprint, face and IoT lock products sharing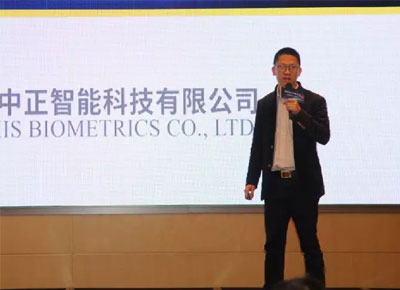 Sharing guest - Liu Zhongqiu
Share golden sentence: Face recognition really hopes that everyone is as special as Ma Yun.
(1) Fingerprint recognition algorithm company shares that fingerprint is the most accurate to identify and judge people. It haven't found that there are people with same fingerprint so far.
(2) face recognition is still difficult in twins and similar face;
(3) intelligent IoT lock is on the basis of the ordinary electronic lock to increase IoT function, which is more security, convenience, manageability. The main trend is to have biometric function and access big data cloud platforms through the Internet of things.
Topic 3: How commercial payment products are closer to small Business and Customer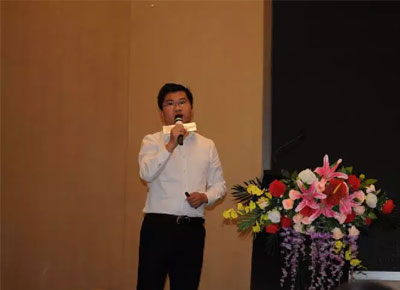 Sharing guest - Xu Jiangtao
Share golden sentence: enrich product line based on application scenarios to carry out multi-channel market operation .
Small B merchants: small shops, vendors, mom-and-pop stores, small chain stores, etc.
C-end user: personal;
Online: Hardware malls need to be carefully operated and sell hardware through standardized software services;
Offline: channel alliance, high-frequency media interaction, brand sorting, and online and offline drainage.
Topic 4: Safety design of payment product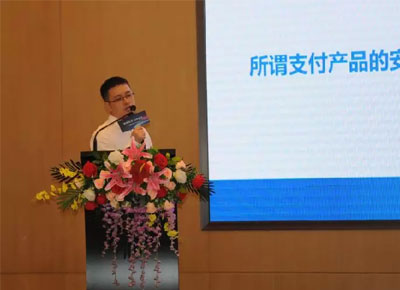 Sharing guests - Lin Hui
Share golden sentence: security is the core competitiveness of payment products
Different from ordinary consumer electronic equipment, POS is a professional financial electronic payment equipment. Security is the core competitiveness of payment products and the threshold of industry access.
The safety design of payment products is to develop a set of perfect security solutions to find a balance between terminal security and product maintainability.
Safety standards continue to improve, there is no one-size-fits-all safety scheme! We need to continue to learn and summarize.
Topic 5: application of the location model products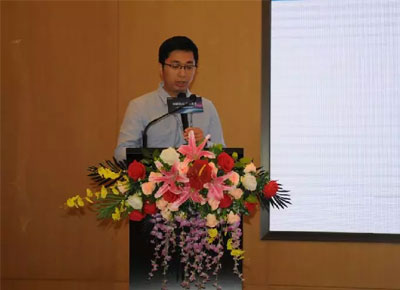 Sharing guests - Jiang Yingquan
Share golden sentence: risk control helps us make money more safely
(1) Identity two elements: ID number, name;
(2) Identity three elements: ID number, name, mobile phone number;
(3) Identity four elements: ID number, name, bank card number, mobile phone number;
(4) Identity six elements: ID number, name, bank card number, mobile phone number, CVV2, EXP;
Products of location model: resident location verification, real-time city verification, location risk level, location peripheral markers, location commercial value.
Topic 6: How does the Creditlink put a big data hat on traditional marketing?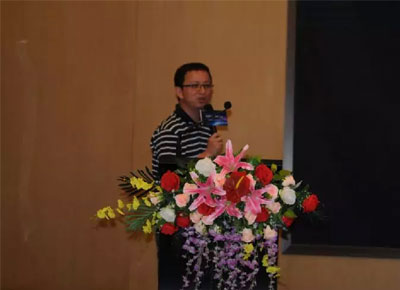 Sharing guest - Chen Zehui
Share golden sentence: the future is already here, just not evenly distributed
Daily big data accumulation (data source, formal and legal)
Personal identity, financial data, payment data, interests and preferences, social personality, social life.
How do data capabilities link to traffic platforms
The combination bin was launched with the logic of "core population + strong correlation population + radiation population".
Topic 7: practice sharing of smes' informatization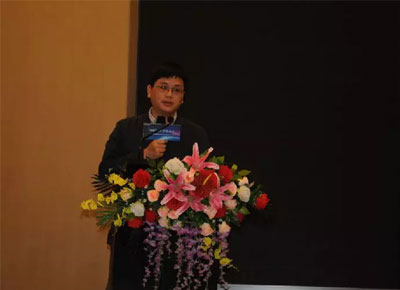 Sharing guest - Luo Binfeng
Share golden sentence: full operation of the Internet real-time connectivity capabilities
External realization of Fingerprint Identification online product services and accurate marketing;
Internal realization of production digital ideas and intelligent.
IT resources should be shared and interconnected. Infrastructure should use shared elastic resources as much as possible, and make full use of new-generation information technologies such as the Internet of things and artificial intelligence, so as to get the capacity of building informatization in an open and powerful Internet platform.
It should integrate with the business and market, precisely match the supply of service resources with the demand, and realize cross-department and cross-industry coordination.
Topic 8: technology selection and management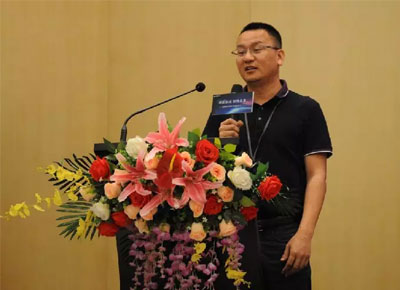 Sharing guest - Li Zori
Share golden sentence: Simple techniques are better than complex ones, there is no best, only suitable
(1) The importance of technology selection
Support current business, future business development, team technical direction
(2) Three elements of technology selection
Maintain breadth and depth of technology, grasp and analyze the advantages and disadvantages of technology selection, and closely integrate the project and team situation
(3)Technology selection principle
Technology matching, component attributes, degree of practice, replacement and upgrading
(4) Technical management
Technical architecture design, business demand management, research and development system process, talent recruitment and training
Conclusion speech: innovation drives future development
At the end of the summit, Mr. Li Jian, vice President of the group, delivered a concluding speech.
Time passed quickly, from the morning to now, in the blink of an eye a day passed. I want you to think differently from the moment you enter the arena to the moment you leave.
First of all, I would like to thank the eight sharing guests for giving us more understanding of different technical genres and application scenarios.
Second, the name of Nexgo contains the word "technology" before it changes its name, which means that Nexgo started its business with technology. In China, entrepreneurship usually takes two forms: opportunity-oriented and ability-based. This requires us to continue to strengthen capacity building, the strength of product research and development, increase customer proximity, so as to ensure our development.
Third, I would like to thank our partners in the learning development of the human resource center. We have put a lot of effort into this summit. In addition to the venue, tea break and guests invitation, there is also a lot of work behind it.
This summit is the first one, and there will be the second third session in the future. Let's look forward to it!