MIAXIS BIOMETRICS upgrades biometric facial recognition SDK to work with facemasks.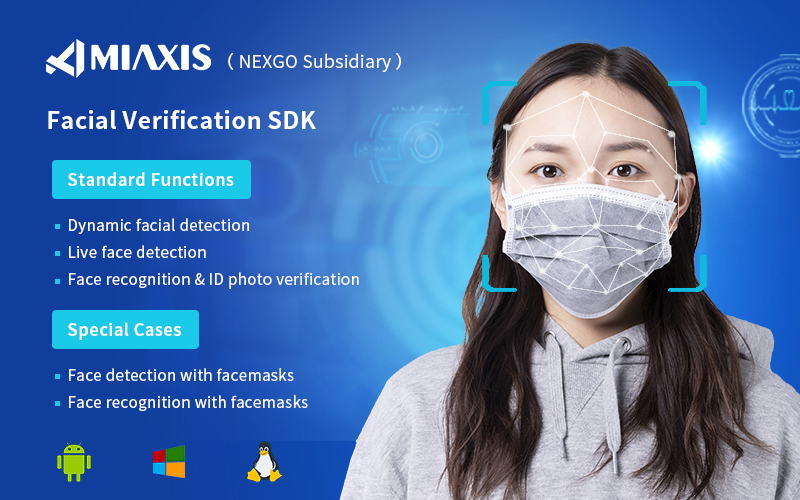 MIAXIS BIOMETRICS has upgraded its facial recognition algorithm to identify people wearing masks, in response to prevent contact infection against the global outbreak of coronavirus.
The software READY for FAST Integration in access control or identity verification systems.
Contact us for more information.