Some banks in India are planning to relaunch Aadhaar-based biometric authentication and KYC processes for opening new accounts in the coming weeks, The Hindu Business Line reports.
Banks contend that in addition to making account opening easier, the superior customer authentication capabilities of Aadhaar help with preventing money laundering, according to the Business Line.
An Ordinance passed through Cabinet at the beginning of March approved Aadhaar for the checks by banks and telecoms on a voluntary basis, and while some financial institutions are awaiting the publication of new guidelines by the Unique Identification Authority of India (UIDAI), some have begun planning to relaunch the enrollment platforms they had used previous to the decision to block Aadhaar use in the private sector by the Supreme Court.
In China, biometric authentication has been used in bank internal control systems since 2000, and in recent years, more and more banks use biometric authentication systems for customers. It is worth mentioning that Miaxis' biometric authentication systems, has been deeply trusted by financial institutes, particularly, the head offices of Chinese top 4 state-owned banks CCB, BOC(exclusive),ABC, ICBC, and commercial banks such as CITIC ,SPD, CZB, etc ,with occupying over 60% market share.
Furthermore, the high performance Miaxis patented Justouch® fingerprint recognition algorithm and scanners are qualified by the Chinese Ministry of Public Security and Indian Government and recognized by international competitions and compliances including STQC, FVC and NIST MINEX III.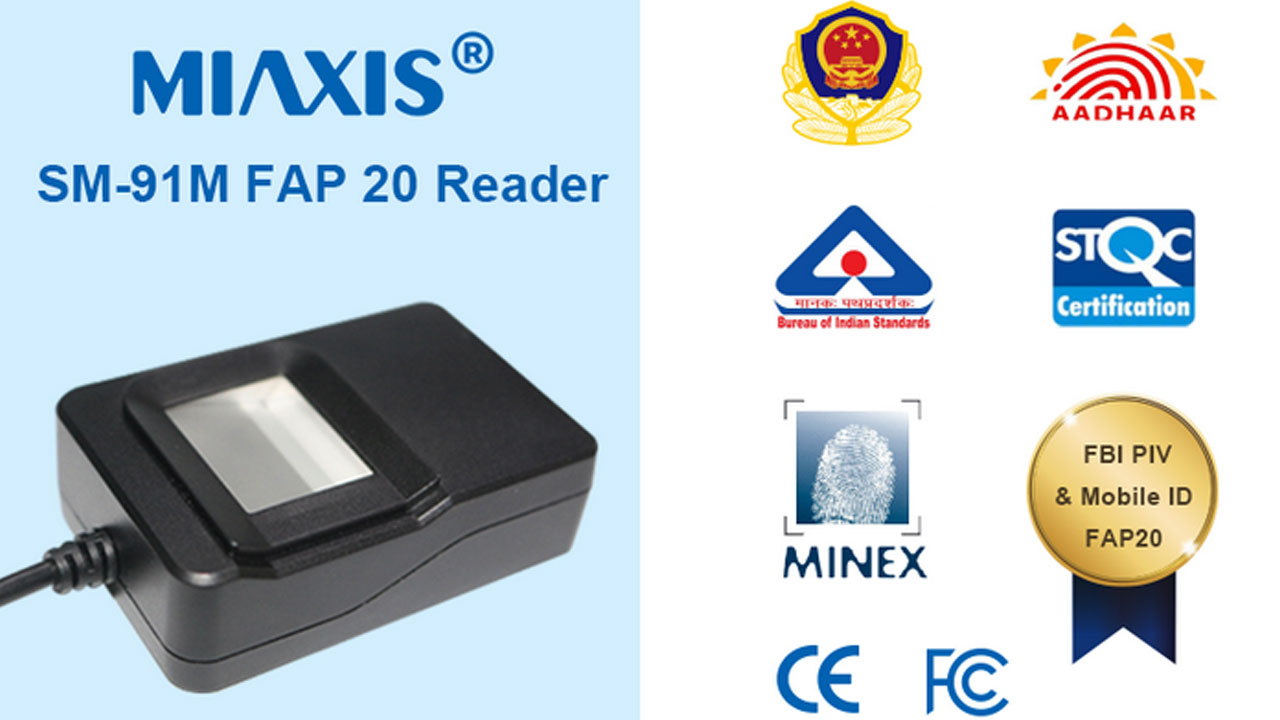 In the future, Miaxis will continue to provide the best quality products and services for Smart Finance, to better protect the information security of our customers!
Sources: Biometrics update.com, Chris Burt.