We are happy to inform that our Optical Single Finger Reader SM-91M received the FBI PIV & Mobile ID FAP20 Certificates.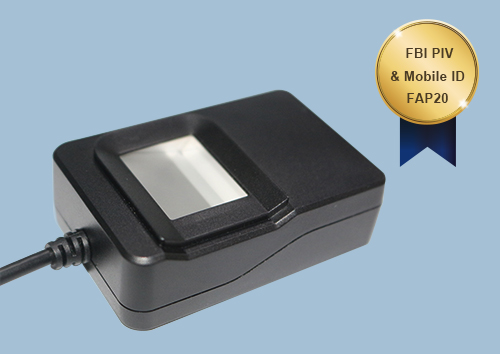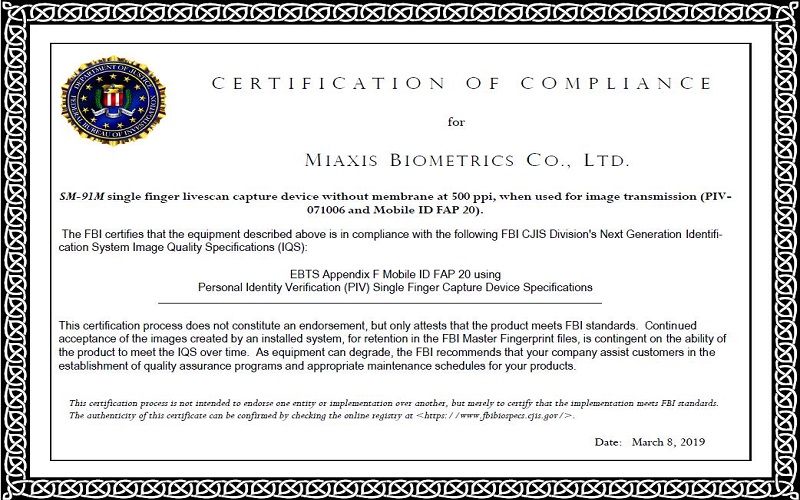 FBI PIV certification is viewed by the industry as a key characteristic to provide assurance to end users of biometric identification management systems that the smart finger reader meets
or exceeds FBI interoperability standards and quality specifications for civil ID and other commercial applications.
Any inquiry or interest in us,please be free to send use email: inquiry@miaxis.com
About US
Miaxis, as a global leading provider and producer of biometrics products and solutions, has been involved in the world's largest national ID programs in China(since 2011) and India(since 2016).
And over 3,000,000 Miaxis® fingerprint device are trusted by 2000+ bank branches globally.