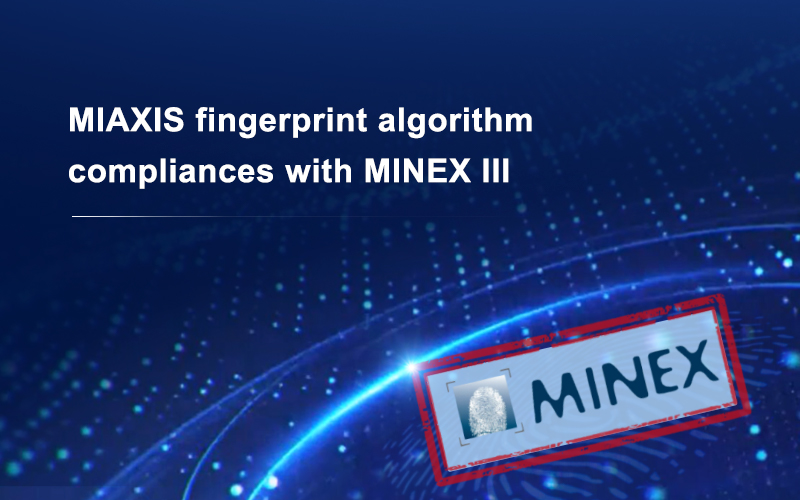 Miaxis Biometrics's fingerprint template generator algorithm has achieved interoperable PIV Level 1& Level 2 compliance template generator in MINEX III, ranked No.2 high speed of template generation worldwide, actual average speed result is 79ms, much faster than the standard 500ms.
The result is published as follows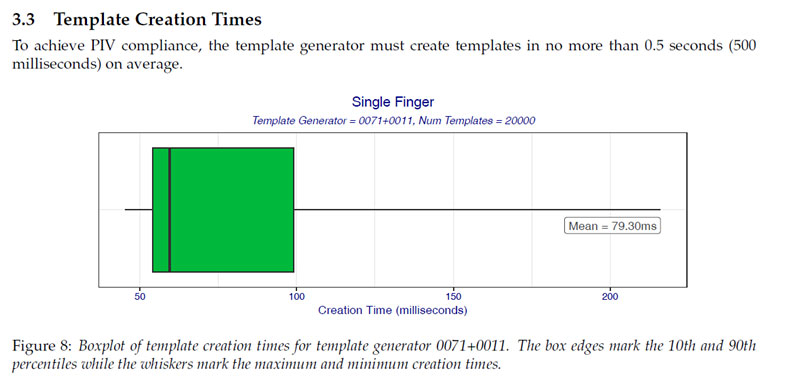 What is NIST MINEX III?
The Minutiae Interoperability Exchange (MINEX) III benchmark is organized by the National Institute of Standards and Technology (NIST) and ranks among the most relevant tests in the industry. NIST is an internationally recognized institution whose benchmarks help define the requirements on biometric technology projects for governments, organizations and private companies.
As part of the ongoing INCITS 378 fingerprint template evaluation MINEX III compares the accuracy and interoperability of fingerprint template generators and matchers. It also establishes their compliance with US Government's Personal Identity Verification (PIV) program.
MINEX III will supersede the widely established Ongoing MINEX test putting into place a more technical set of criteria necessary to achieve full PIV compliance.
Why do vendors seek PIV?
Compliance with the PIV program is often a mandatory requirement for worldwide public and private tenders that require fingerprint technology. US Government mandates the use of only fingerprint template generators and matchers which comply with the PIV program as it guarantees security and interoperability. NIST defines 2 levels of accuracy specifications within the PIV program and vendors only achieve full compliance if they satisfy all requirements for both Level 1 and Level 2 PIV compliance.